National Day Photo Competition Win a "Volvo S80"
To participate visit facebook.com/nasair and upload an original photo celebrating the national day of the kingdom of Saudi Arabia.
Saudi National Day
Join nasair's Facebook photo competition now! upload your photo and vote to your favorite image
The photo must be original and reflect the Kingdom of Saudi Arabia National Day theme.
The fans/followers can vote on the photos submitted.
 The top 20 entries will be chosen based on: National Day;
The most votes received.
Out of these top 20 entries nasair will select one (1) winner.
nasair selection will be final & no communication will be entertained with regard to winning entry.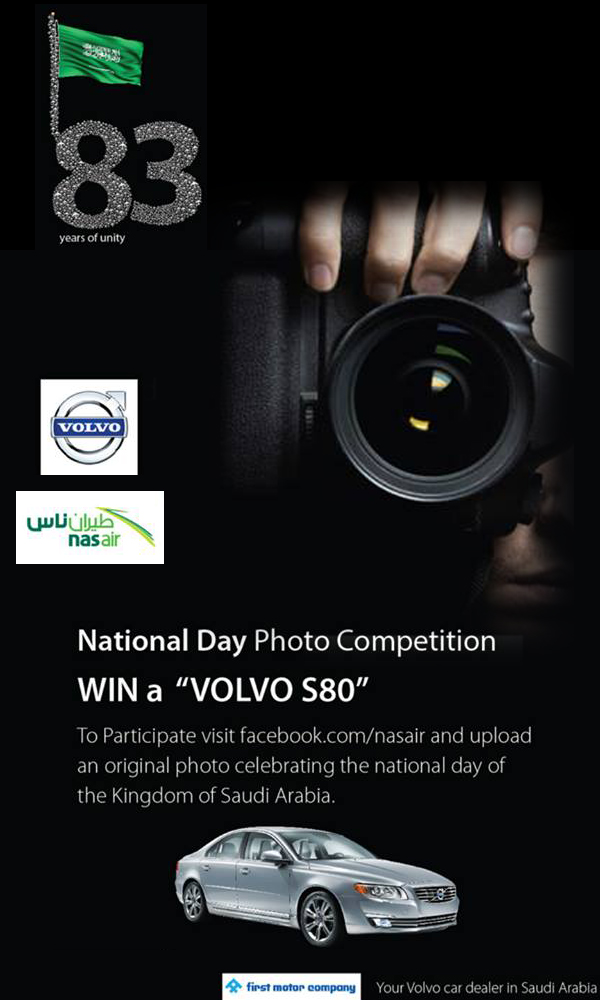 more information :  Nas Air Facebook Page