Jeddah is a place to enjoy a pleasant and entertaining lifestyle in Saudi Arabia. There are many places in this charming city. You will find Jeddah a modern modernized city than before. Life in Jeddah is very busy these days. It has a lot things to offer for the visitors. One of the most beautiful attractions in Jeddah is public health beaches. These public health beaches are incredibly clean and offer many things to do in Jeddah for families.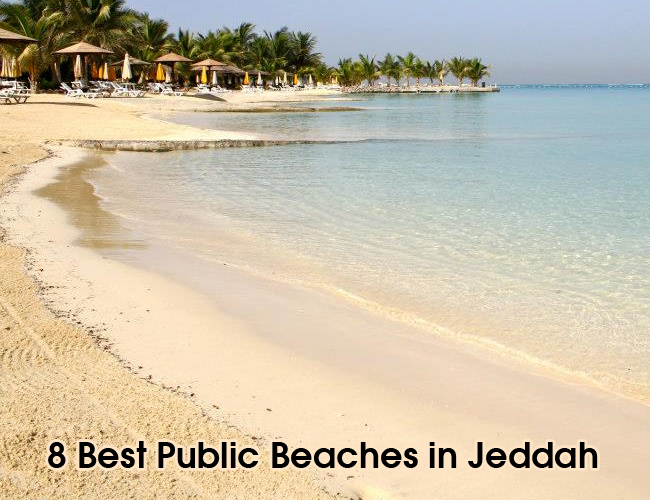 Here is given information about 8 best public health beaches in Jeddah:
1). Indigo Resort & Beach Spot in Dhanban, Jeddah
It is a scintillating destination for the holiday lovers and kids. The Indigo Resort and Beach in Dhanban offers many things to do for both the locals and vacationers. It offers a beautiful and peaceful life. The Dhanban Indigo Resort & Beach is famous due to its various activities like surfing, casual lifestyle, resorts, tropical drinks, arugula salad, watermelon, gyms, knowledgeable stuffs, books, milkshakes and swimming. It offers a clean water. The beach resort covers a spacious area.
2) La Plage Beach & Resort
Situated in Obhur Al-Shamalyyah, the La Plage Beach & Resort offers many exciting things to do like from scuba diving to sunsets, hookah to sunbathing, snorkeling to seaside and fancy to pleasant beach life. Take discount reservations to enjoy life in La Plage Beach & Resort in Jeddah.
3). Sand Beach, Obhur Al-Shamalyyah, Jeddah
The sand beach in Jeddah offers a perfect lifestyle for the family vacation lovers. This sandy beach provides a great enjoyment to holiday lovers like swimming, walking, jogging, cooking, picnic party, barbecue parties, fun making and much more.  So take your early reservations for Sand Beach in Jeddah.
4). Fal Resort Beach, Jeddah
The Fal Resort Beach is well placed at Obhur Al-Shamalyyah in Jeddah, Saudi Arabia. It is a great place for scuba divers, swimmers, surfers and fish hunters. It offers wonderful sunbathing and spacious swimming pools. It provides pleasant sunsets. It offers serene environment and eye-catching resorts.  It also offers entertaining picnics. The Fal Resort Beach in Jeddah offers clean water and chill settings.
5). Rimal Beach & Resort, Jeddah (كباينالرمال)
Located in Obhur Al-Shamalyyah, the Rimal Beach and Resort is Jeddah's hot favorite beach destination. As a vacationist, you can find many interesting things to do in Rimal Beach & Resort, Jeddah. It is the best picnic spot for children amusement in Jeddah.
6). Crystal Beach Resort, Jeddah(منتجع الكريستال)
At Crystal Beach Resort in Jeddah, people and families can partake in many breathtaking activities like from sunbathing to casual, barbecue parties to fettuccine, tea party to surfing, music to chicken and swimming to beach walk.
7). Durrat Al-Arus Resort, Beachand Harbor/Marina(درةالعروس)
Located in Dhaban, the Durrat Al-Arus Beach offers a great beach experience for fun lovers, including skiing, fishing and surfing. The beach provides a beautiful odor of the roses. It offers awesome sunsets, tan and casual experiences for holiday makers.
8). Al-Salhia Beach and Pier Dahban, Jeddah
It is one of the best beach resorts on the Red Sea in Jeddah as it provides a memorable private beach resort experience to sightseers and families. The Al-Salhia Beach is famous because of its sunbathing, clean water, spacious resorts and entertaining lifestyle.
If you are looking for best public health beach & resort offers in Jeddah, feel free click Saudi Point immediately. These beach resorts in Jeddah are busy in their offers & promotions in Saudi Arabia.