Retail Shops Going Green Ahead of Saudi National Day
JEDDAH: SARAH ABDULLAH
Tuesday 18 September 2012
News Source : ArabNews.com
Green flags, hats, T-shirts, stickers, hair accessories and ribbons are just a few items beginning to grace the windows of shops in preparation for the Kingdom's 82nd National Day, which will be held on Sunday.
"We have just received a shipment of merchandise we had especially ordered for National Day," said Muhammad K., a manager at Hidaya Center in Jeddah.
He stated that this year the store has gone all out with items that are aimed especially at Saudi youth.
"We anticipate that many children will require these items to wear to school and older youth would like to purchase them to decorate their cars. This is why we have invested heavily in these types of products this year," he said, adding that they had already sold many items.
Car accessory shops have also been stocking for National Day, such as bumper stickers, posters and green spray paint, which has increased in price from SR 5 to SR 25 for a small can.
Most shops Arab News visited stated that 75 percent to 80 percent of National Day supplies are being purchased by youth wishing to celebrate their heritage.
When asked why he decorates his car Fahd Al-Redwan, a 22-year-old Saudi said, "Since the National Day was first celebrated in 2005, I have been decorating my car and helped friends decorate their cars. It has become a fun tradition that provides drivers and citizens with a spectacle and example of Saudi patriotism," he said.
A number of citizens said they are keen to take their children to the shops to purchase supplies and educate them.
"I have two daughters and two sons and enjoy taking them with me to buy items they can wear to school or that we can display. I believe that involving children in the National Day celebrations is very important to instill love for their country in their hearts and teach them to be proud of their leaders and nationality," Hani Mohammed, a Saudi father, proclaimed.
Others say that National Day is also important to renew their allegiance to their leaders.
"Amidst the protesting in the region, it is vital that we as Saudis proclaim our gratitude and respect for Custodian of the Two Holy Mosques King Abdullah, the Crown Prince Salman and the Kingdom by showing our patriotism," said Omer Abdullah, a retired government employee.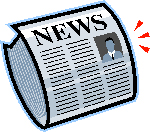 News Source : ArabNews.com