New Horizons was established in 1982 in California and now they operate more than 300 centers in more than 60 major countries across the globe. We trained more than 27.000.000 trainees worldwide. According to IDC 2006 report, New Horizons have grown to become the largest independent IT training company in the Kingdom of Saudi Arabia.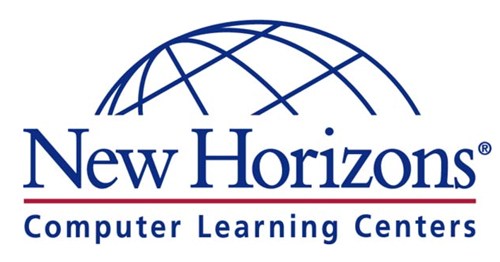 In the Kingdom of Saudi Arabia, New Horizon Centers were established in 1994 and now we operate New Horizon 30 the largest IT training centers in the kingdom. Al Khaleej Training and Education is the franchisee for New Horizons in Saudi Arabia and the Middle East. Around the Kingdom, we serve you in 40 centers for both males and females. New Horizons branches are in Riyadh, Makkah, Al Madina, Jeddah, Al Taif, Al Dammam, Al Khobar, Al Ahsa, Al Jubail, Al Kharj, Hafr Al Baten, Tabuk, Buraidh, Onaizah, Abha, Najran, Jizan, Khamis Mushait and Mahayel.
Our centers in the Kingdom are approved and supervised by The Technical and Vocational Training Corporation (TVTC). Moreover, We are proud to be qualified by BTEC and our training and education programs are accredited by Edexcel. Our staff consists of more than 800 trainers and they are chosen for their qualifications, experience and also for their interest in our students. Most of them are authorized by the biggest companies worldwide, such as Microsoft, Oracle, Cisco, Huawei and others. We have been also lucky to have a trained customer service team. Both teams work together to achieve the qualified work and the customers' satisfaction. Our programs at New Horizons are offered for individuals and companies, as well, who are always eager to gain the most recent and professional skills in IT world.
New Horizons centers offer a multitude of technical courses that are required to earn the most well-known and credible certification programs in the IT industry today. Our courses vary between long-term and short-term ones and between beginners and professionals levels. We also provide standardized tests which are accredited by the owners such as, UVE and Prometric. These tests are your first step to get accredited and professional certificates in your field.
New Horizon Jeddah Address
New Horizons-Ladies Section
Tahlia St. Jeddah, Saudi Arabia
Telephone : 6683184
——————
New Horizon
Al Mustaqbal Al Mudi, Ar Rawdah – Jeddah 23432 – Saudi Arabia