Jeddah Gulf for Hotel Suites /  خليج جدة للأجنحة الفندقية
4 Star Modern Hotel and Furnished Apartment ideally located for business and vacation travelers; 5 km from Airport, 10 meters from Madina Road and very close to Jeddah International Market.
All our rooms and apartments are fully equipped with kitchen, different TV Channels, Bathrooms, Saloon, Big Apartments, Large Apartments, Suite and Double Rooms with telephone lines. Also there are health club; gymnasium and fitness center. Our restaurant will serve 24 hours with variety of dishes.
We have a large parking area which accommodates more than 200 cars.
Jeddah Gulf for Hotel Suites Photos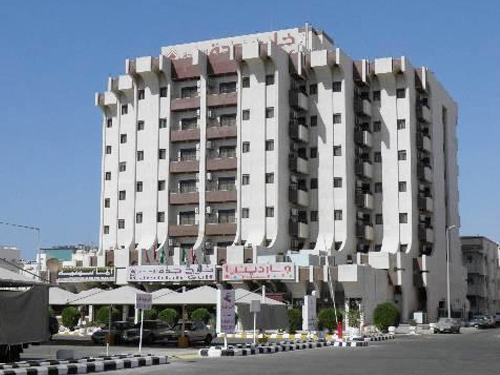 Jeddah Gulf for Hotel Suites Phone/ Fax
Tel. +966-2-6394444,
Fax +966-2-6390600
Jeddah Gulf for Hotel Suites Address/ Location/ Map
Madina Street Near Arab News , Behind Palm Bech, Jeddah Saudi Arabia ‎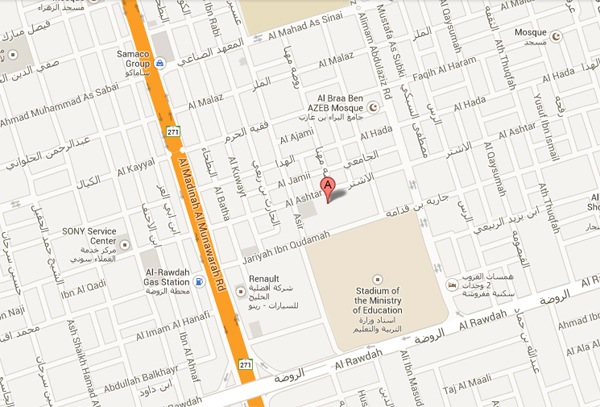 Jeddah Gulf For Hotel Suites Direction
Jeddah Gulf for Hotel Suites Website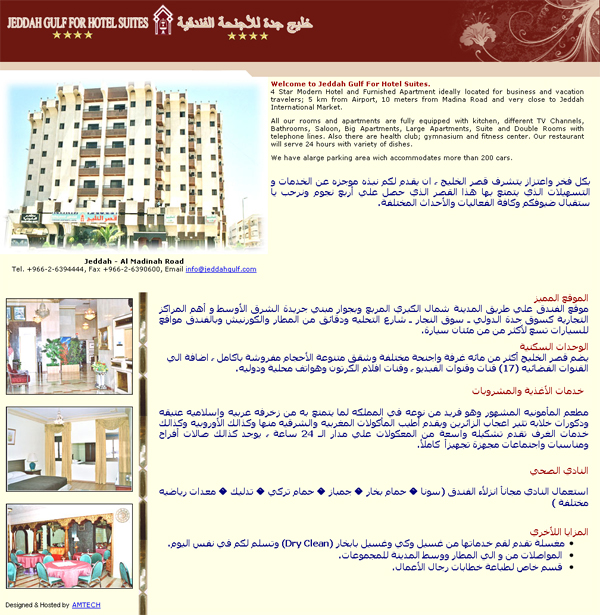 Source : jeddahgulf.com