About Casablanca Hotel Jeddah
Casablanca group would like to thank you for the opportunity that you gave us to welcome you and provide our unique hotel services.
Our group is proud to be one of the few groups on KSA that owns different hotel category that meets our guest's hotel service requirements.
It is our proudness to be the platinum star international award Swiss holder as well as ISO 9001 and ISO 22000 in food safety.
We are also proud to provide all types of updated hotel service standards that meets the international quality as well as ISO and the Saudi standards.
Casablanca Hotel Jeddah Photos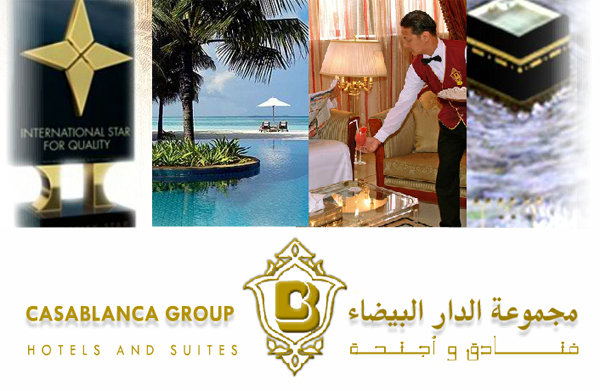 Casablanca Hotel Jeddah Branches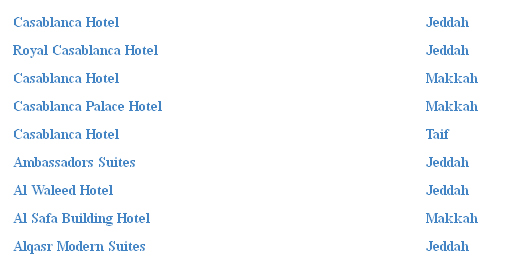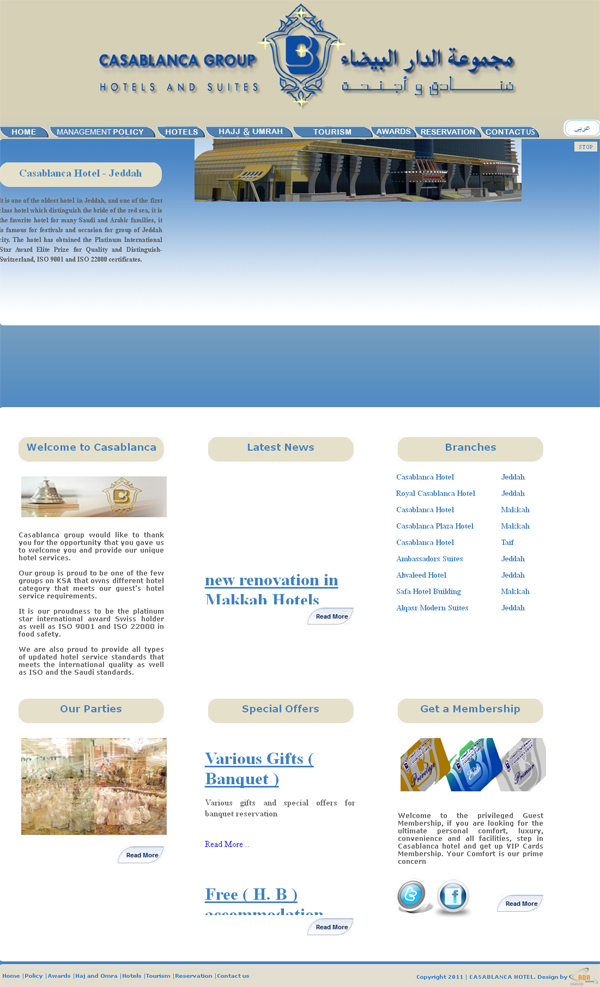 Casablanca Hotel Jeddah Telephone and  Fax
Toll Free 8001166800
Fax 00966 2 6822656
sales@casablanca-ksa.com
info@casablanca-ksa.com
Casablanca Hotel – Jeddah
+966 2 6827771 +966 2 6822656
Casablanca Royal Hotel – Jeddah
+966 2 6144442 +966 2 6144443
Casablanca Hotel – Makkah
+966 2 5666862 +966 2 5667137
Casablanca Hotel – Taif
+966 2 7370081 +966 2 7380081
Ambassadors Suites – Jeddah
+966 2 6823070 +966 2 6396528
Alwaleed Hotel – Jeddah
+966 2 6612180 +966 2 6690448
Al Safa Building Hotel – Jeddah
+966 2 5666862 +966 2 5668137
Al Qasr Modern Furnished Suites – Jeddah
+966 2 6824884 +966 2 6822656
Casablanca food factory for catering – Makkah
+966 2 5973371 +966 2 5652999
Casablanca Travel Agency – Jeddah
+966 2 6927475 +966 2 6927476