Fishing is your passion or your hobby? You never fished before but are eager to try it out? Jeddah has it all! Curious beginners to experienced fishers will find their way and their spots in Jeddah. Let a local help you out in finding the fishing excursion that will suit you. On sea or from the coast, that is up to you! Give it a try during your stay at our Hotel in Jeddah! Read more in our article. You'll all the information and tips from an experienced fisherman!
Fishing from the coast
In Jeddah there are several great on shore fishing spots. However, they are not all as "productive" regarding size of the catches and amount of the catches. These catches will also probably vary according to external elements. So check out this website to choose the ideal day. What is also good to know for you is that there are no actual fishing shops near these spots! So you will need your own material for this type of fishing, or either try to hire it before hand.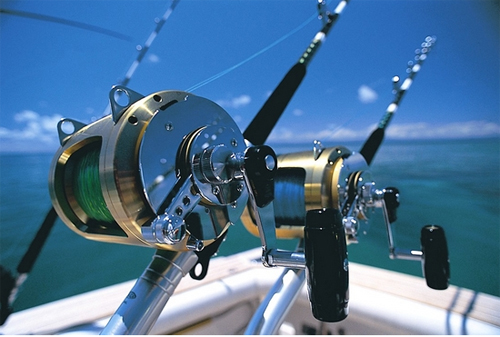 If you are around in January, there is on spot you may not miss: the Hamara fishing spot. Why? Simply because in January Queen fishes come there to reproduce massively! You will be able to enjoy relatively easy and big catches! This spot is located right across the King's Fountain of Jeddah and is a reasonable spot during the rest of the year.
Another spot that is easy to reach as it is directly on the main road is the Saghalla spot. This spot is a jetty located on the merging of Al-Kurnaysh road and Corniche road, north of the Al-Thaweed roundabout. We advice you to go there in the morning as the catching rate will be higher then at any other moment of the day at this spot! You will surely enjoy the accessibility of this nice and enjoyable spot!
A great and enjoyable on shore spot is the so called "Zabaan" spot south to the Jeddah harbour in Junoob. This spot is working well all year long and you will be able to have a decent catch rate for relatively big fishes, depending on your material.
Fishing from a boat
You are eager to catch bigger fishes or simply prefer to fish on a boat? This is possible in Jeddah! There are several companies offering to bring you to some off shore fishing. However, beware of the false "opportunities" companies may offer you. Let us suggest you a few good ideas in order to avoid such issues. If you are in a group of four people or more the Red Sea marina has great options for you as it offers the location of boats per hour. This means that the price per individual becomes less if you are more so it can cost you as few as 215 Riyals per person for half a day! However, if you are alone it could be a great option to join group boating that is expected to be around 250 Riyals. If you prefer to be on your own on the boat this is also an option but will cost you about 1000 Riyals as a first price for about 3 hours.
Source : thesignaturehotels.com