About Destination Jeddah

Destination Jeddah be your up-to-date, portable guide to Jeddah – it includes business news, fashion/shopping tips, restaurant reviews, and much more. With a splash of local lifestyle, Destination Jeddah encapsulates the offerings of Jeddah for visitors and locals alike. Rely on this Rumman Company publication to be your comprehensive and consumer friendly, one-stop guide.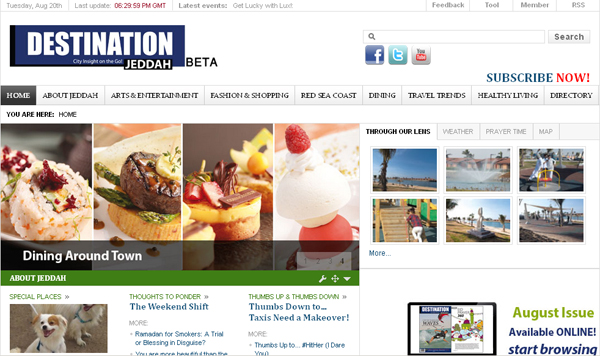 Address:
Rumman International Co. Ltd.
P.O.Box. 6707 Jeddah 21452,
Kingdom of Saudi Arabia
Telephone: +966 (2) 606 0291
Fax: +966 (2) 606 5170
info@destinationjeddah.com