Apple has announced the 5th generation. The latest iPad is called the "iPad Air". The inspiration for this possibly came from the MacBook Air. iPad Air price in saudi arabia is coming soon.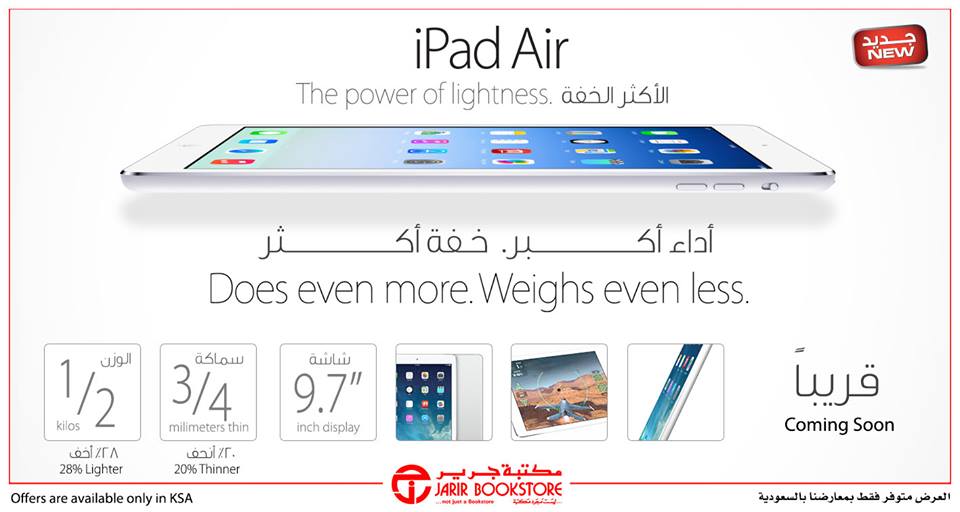 iPad Air price in Saudi Arabia : soon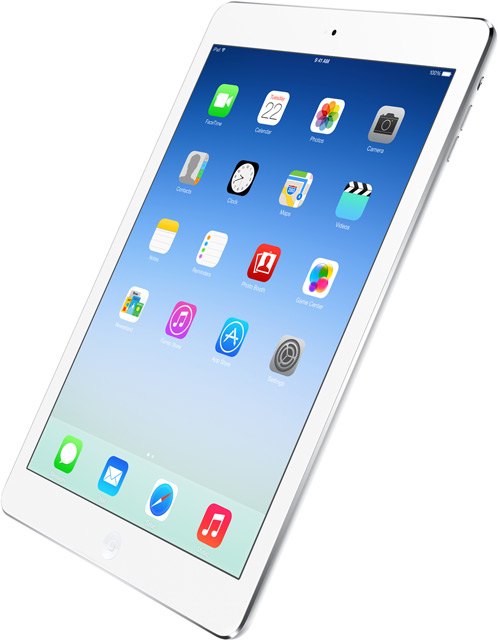 The new iPad Air will start at $499 for the base 16 GB model.
iPad Air Price : $499
(Retina display 16GB wi-fi)